SPECIAL ANNOUNCEMENT ... COMING SOON TO YOUR STATE!
www.VotersEd (your state).gov
A Voter Education Website ... to be built for every Voter in every State!
After browsing around this site, please visit VotersEd.us and HowToFixCongress.com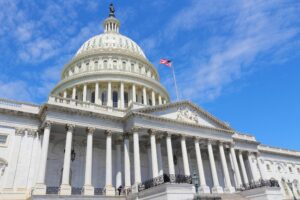 Imagine all of the things that could be accomplished, if only our elected officials, especially our 535 MANAGERS up on Capitol Hill were willing to put their personal interests and politics aside, work together, and actually SOLVE PROBLEMS ... but they're NOT!
I don't care whether you're a BIDEN supporter ... or a TRUMP supporter ... it's time we BUILD BACK BETTER ... it's time we MAKE AMERICA GREAT AGAIN ... it's time we DRAIN THE SWAMP and REBUILD CONGRESS?
But how do we REBUILD a  TOTALLY DYSFUNCTIONAL Congress?  It's actually quite simple!  All it would take is an Executive Order, a stroke of the pen by the President, or maybe even just ONE of our Governors.
If the President isn't willing to step up and build a National Campaign Information Website for all Americans (NCIW.gov or better yet ... VotersEd.gov) let's reach out to our Governors for help. All it would take is an Executive Order by one Governor, then another, then another .... calling for the building of Voter Educational websites in their states. They could be called ... VotersEdMaryland.gov, VotersEdFlorida.gov, VotersEdTexas.gov, etc. A website where people in their state could go to EASILY become INFORMED VOTERS.  
What would happen if we became informed voters?  What would happen if we actually knew who to HIRE and who to FIRE?  It's really quite simple ... we would finally be able, to once and for all, DRAIN THE SWAMP! We would finally be able to take back our great country from the Political Machines in Washington! For contact information on every Governor of every state and more information please visit www.VotersEd.us ... our latest website!
Welcome to NCIW.us ... a DEMO Website which shows the future of Voting ... a precursor to ... VotersEd.gov ...
A VOTER EDUCATION WEBSITE ... to be designed and built "FOR THE PEOPLE"
A WEBSITE where every American can go to EASILY learn EVERYTHING about EVERY CANDIDATE and EVERY ISSUE? 
Think about it!  Finally a way to actually tell the GOOD GUYS from the BAD GUYS in Congress?
3-4 Minutes of your Time Could Change The Course of History!
It's time for all Americans to Become EDUCATED VOTERS!
First ... Click on The Above Video to View a short TUTORIAL
Then ... click on the link below for a DEMOSTRATION of how a National Voter Education website ... VotersEd.gov ... or a State Voter Education website ... VotersEd (your state).gov ... would actually work! Also check out www.VotersEd.us for more information!